learn-12
Basic Setup and Control
After logging into the Mango Power App, you can remotely control and monitor your Mango Power Union. In the navigation bar at the bottom, you can scroll through your Home Page, Notifications, and My Profile tab.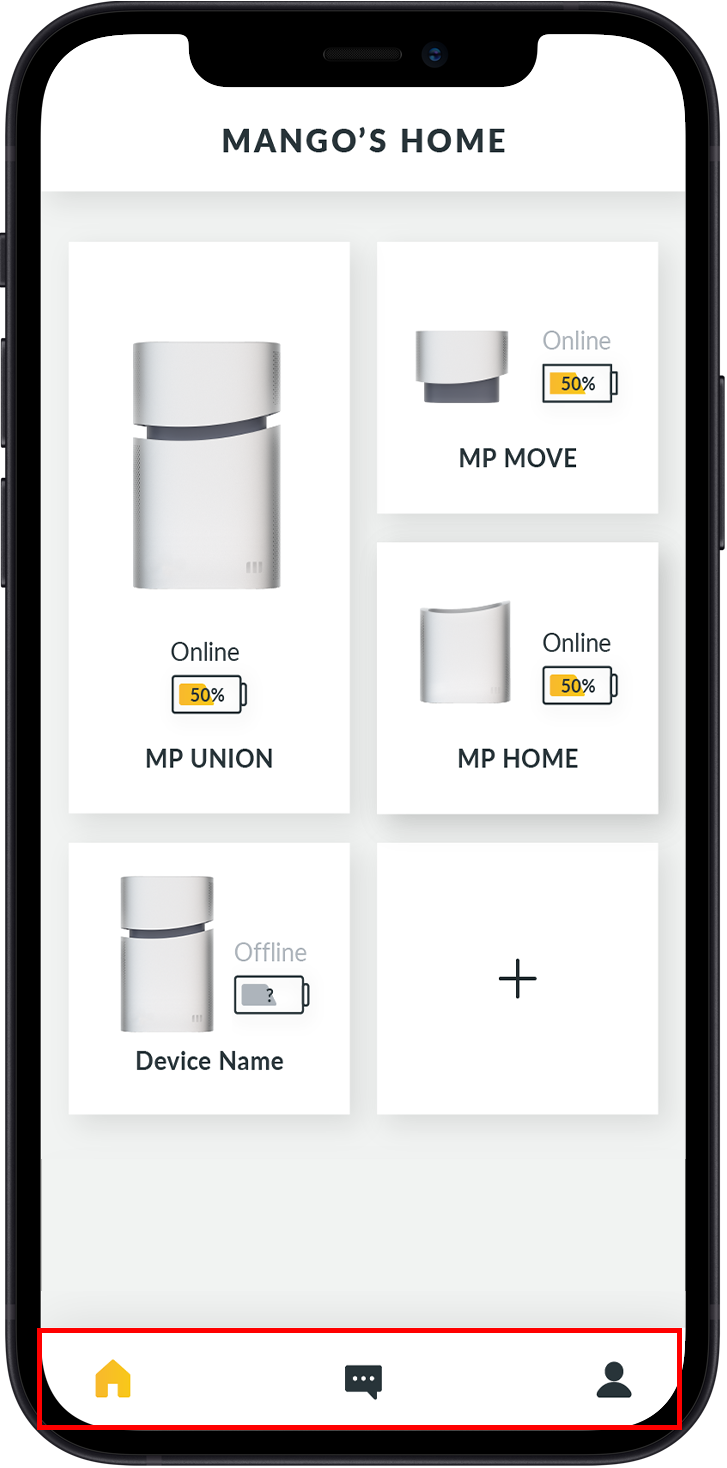 Home Page: The Home Page shows all devices (Mango Power Union / Power Move / Power Home) and battery status information for each part.
Notifications: The Notifications page shows all notifications and your latest Green Report.
My Profile: The My Profile section shows your account and warranty information. You can also check for the latest OTA (Over-The-Air) updates in "About".
Click on your device on the Home Page to control its function, AC / DC output, or to put it into mBoost Mode.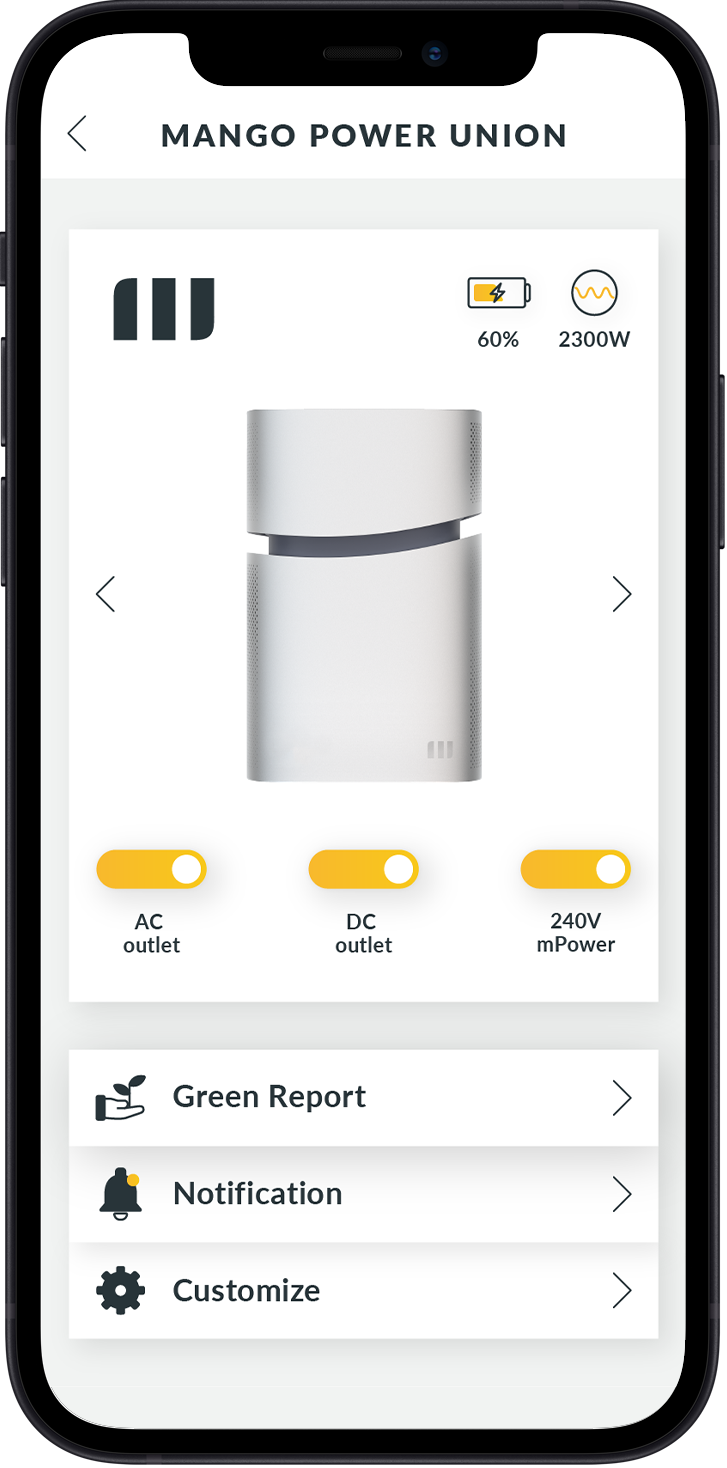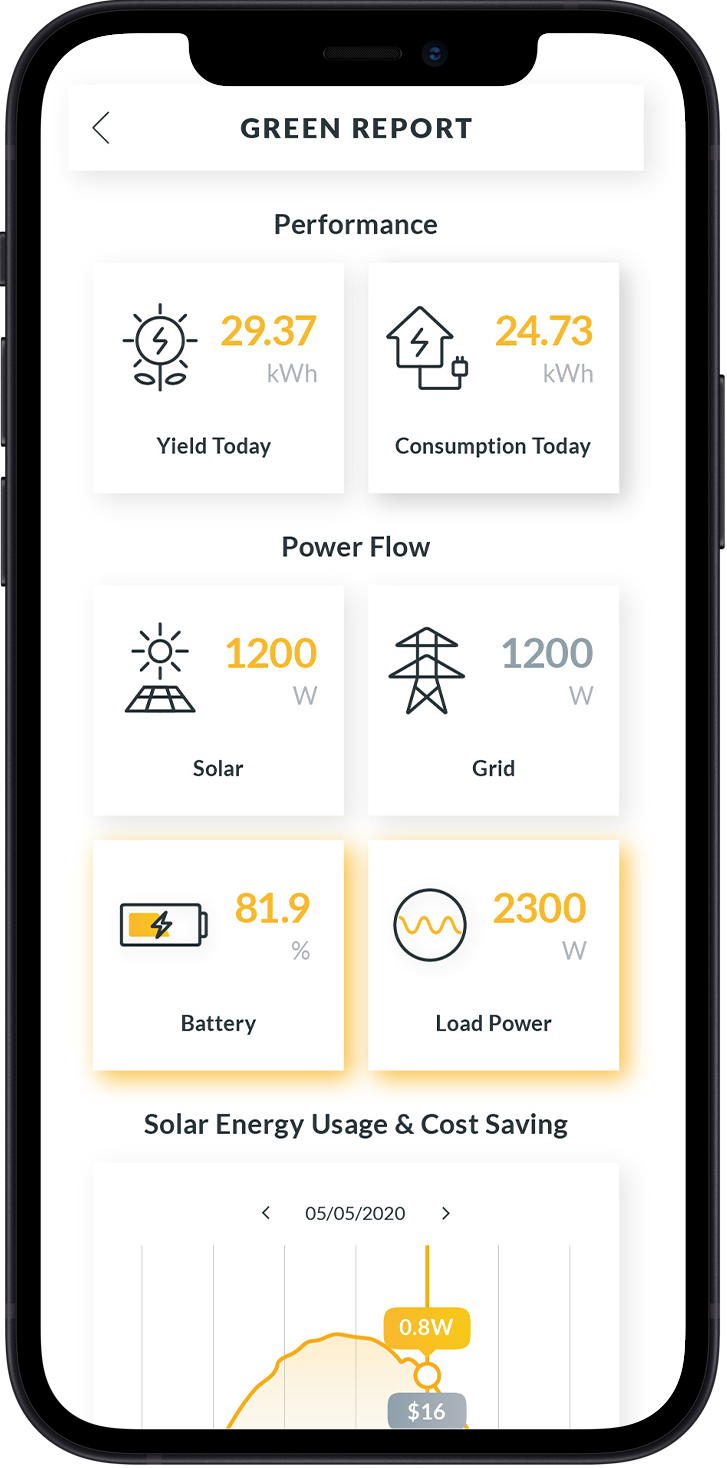 The Green Report section shows your current green energy generation and consumption. The Power Flow section give you an easy-to-visualize picture of how energy flows between solar, the grid, and your devices.
The Customize section enables you to choose different modes for advanced use. The Mango Power Union currently supports Back-Up Power, Economical, and Time-Based Control Modes. You can learn more about the different modes in the Mobile App section.