learn-10
Installation
Safety Note:
1. Please make sure all the output ports are disconnected before separating the Power Move from the Power Ho me.
2. Please contact professional electricians for all connections related with home circuits.
Installation
The Mango Power Union consists of 2x main parts: the Power Home – the always-connected home battery and overall base – and the detachable Power Move module. The Power Home and Power Move connect via the unique mUnion.
To connect the Power Home and Power Move, simply align both of their mUnion interfaces and place the Power Move on top of the Power Home.
To separate the Power Home and Power Move, make sure all appliances or devices are disconnected from the output ports and just pick the Power Move up by the handles hidden on either of its sides.
For home use, we recommend using the entire Mango Power Union (Power Home + Power Move) for full function. For outdoor use, you can just take the Power Move.
Here is the function of each part.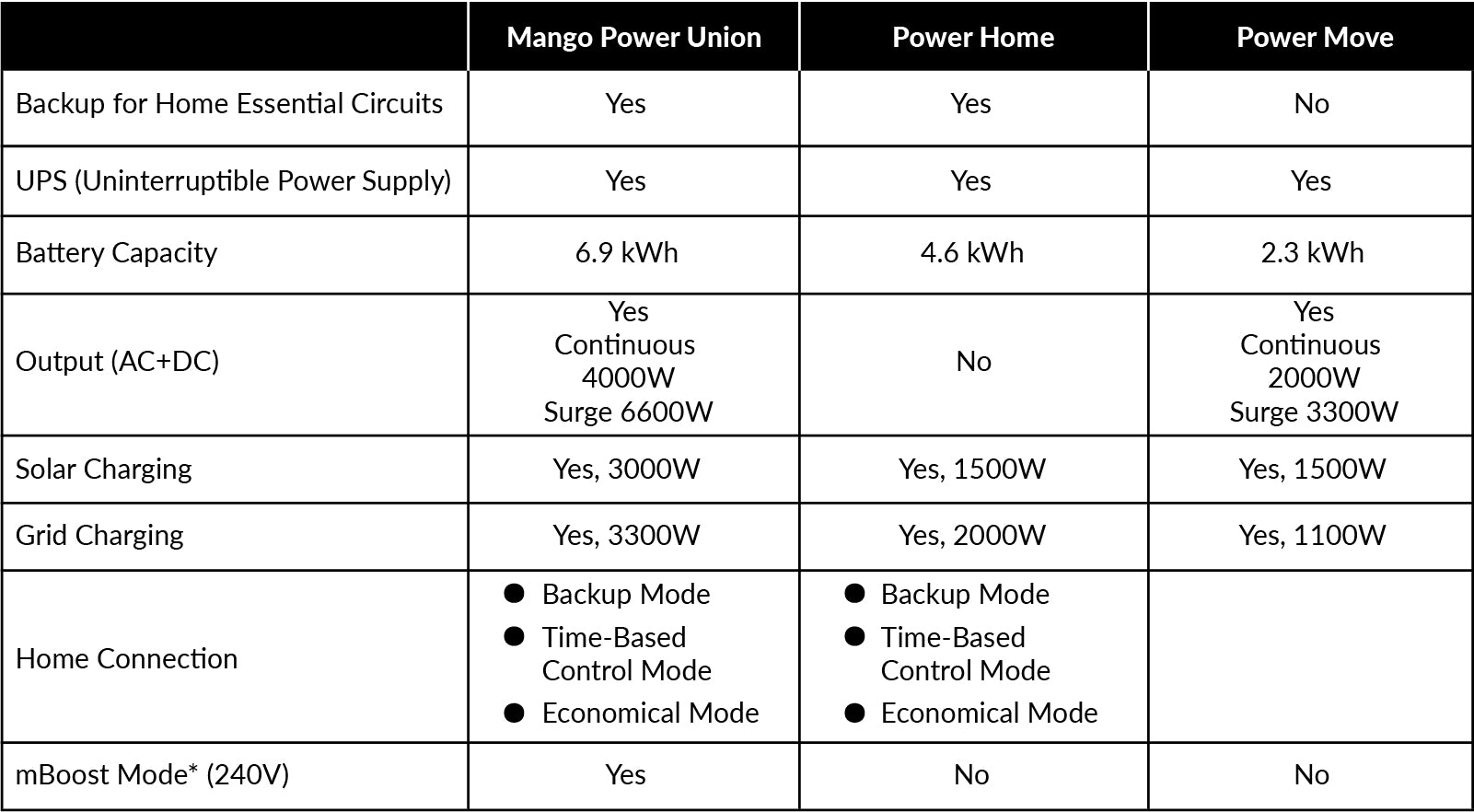 *The full mBoost feature requires an extra accessory, the mSocket. The home backup function only supports 1x circuit without the mPanel.