learn-04
Input and Output Ports
Input Ports
The Mango Power Union's input ports are located on the back side of the product.
Solar Input:
Solar Input: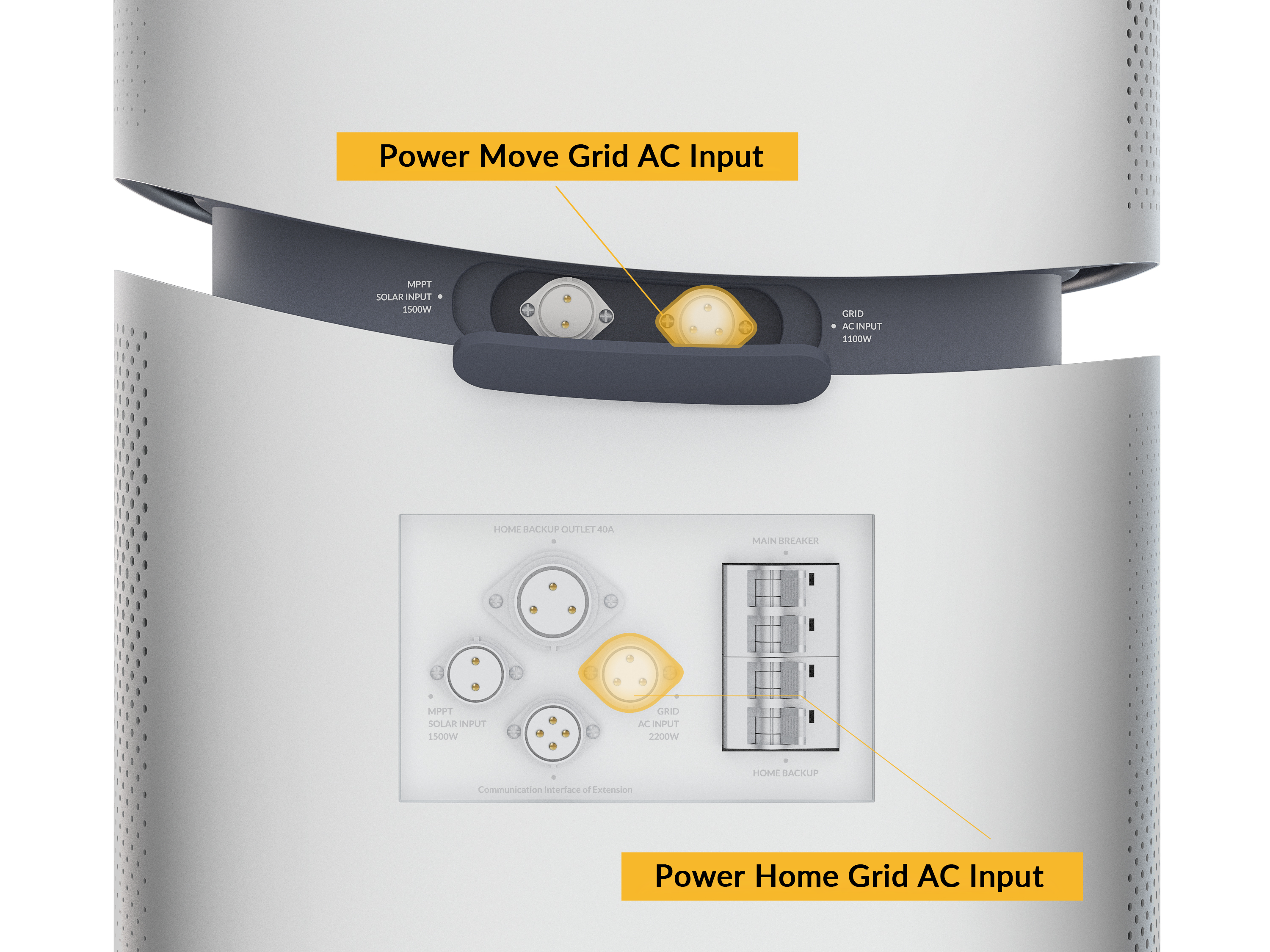 Output Ports
The output ports are mainly on the back and top of the product.
The back side ports are mainly for connecting home circuits.
The top ports on the Power Move are mainly for appliances/device charging.